The Drought Observatory Bulletin in brief
In February, drought conditions are still intense in several European countries. In addition to the rainfall deficit, soil moisture anomalies at the end of the month affected not only the Po Valley and several regions of southern Italy but also vast areas of Spain, France, and even southern Great Britain, with values well below those of last year. The scant snow cover accumulated in this winter 2022-2023 in the Alps, combined with the equally poor 2021-2022 season, affects both the levels of the Po, which remain below 2022 levels and in several points even compared to the historical minimum (ANBI data), and the flows of the Rhine, one of the largest North European rivers, which originates in the Swiss Alps and arrives in the Netherlands. Even the Rhone basin, which draws water from the western Alps, had a highly reduced snow surface.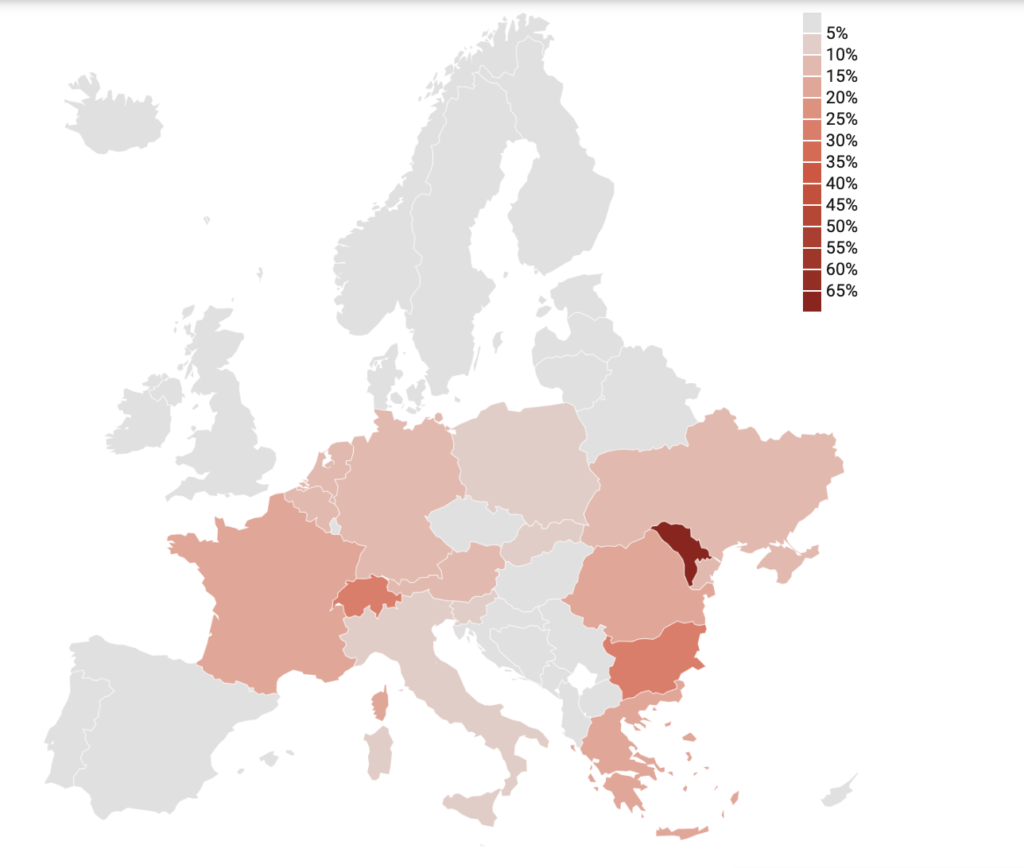 Monthly Focus
At the regional level, the deficit reported during the autumn-winter period mainly affects the northwest and Calabria. Considering several months, the percentage of the territory affected by severe-extreme drought intensifies and extends to the entire north and some central and southern regions. Over the long and very long term (12 and 24 months), the percentage of agricultural land exposed to severe-extreme rainfall deficit remains almost unchanged, whilst on a short and medium scale (1, 3, and 6 months) when compared to the previous month, it is increasing. The higher increase is related to pastures and non-irrigated crops. Similarly, the percentage of the population exposed to drought increases, especially considering the semester in the moderate drought class. From a thermal point of view, this February was also warmer than the average (1991-2020), despite the cold air influxes, especially in the north and parts of the centre, with more evident anomalies in the Lombard and Trentino Alps and the western Po Valley. Combining the long-term rainfall deficit with February's temperature anomalies, it becomes clear that the higher critical situations are concentrated in the north and Emilia Romagna.
Read the full Drought Observatory bulletin»
---