The flood map presented below has been developed from Sentinel 2 satellite images at a resolution of 10 meters acquired on the dates of August 16, September 5 and September 10, 2020. The classification of the flooded areas was carried out using the NDFI index (Normalized Difference Flooding Index).
The hydrological data of the stations of Bossey Bangou and Garbey Kourou on the Sirba and Niamey on the Niger River are available in real time on the platform www.slapis-niger.org.
This map was developed within the framework of the ANADIA2 Project, co-financed by the Italian Agency for Development Cooperation and produced by the Institute for BioEconomics of the CNR, the DIST of the Polytechnic of Turin and the Directorate of National Meteorology from Niger. The Sirba Local Early Warning System against Floods (SLAPIS) was developed in collaboration with the Directorate of Hydrology of Niger.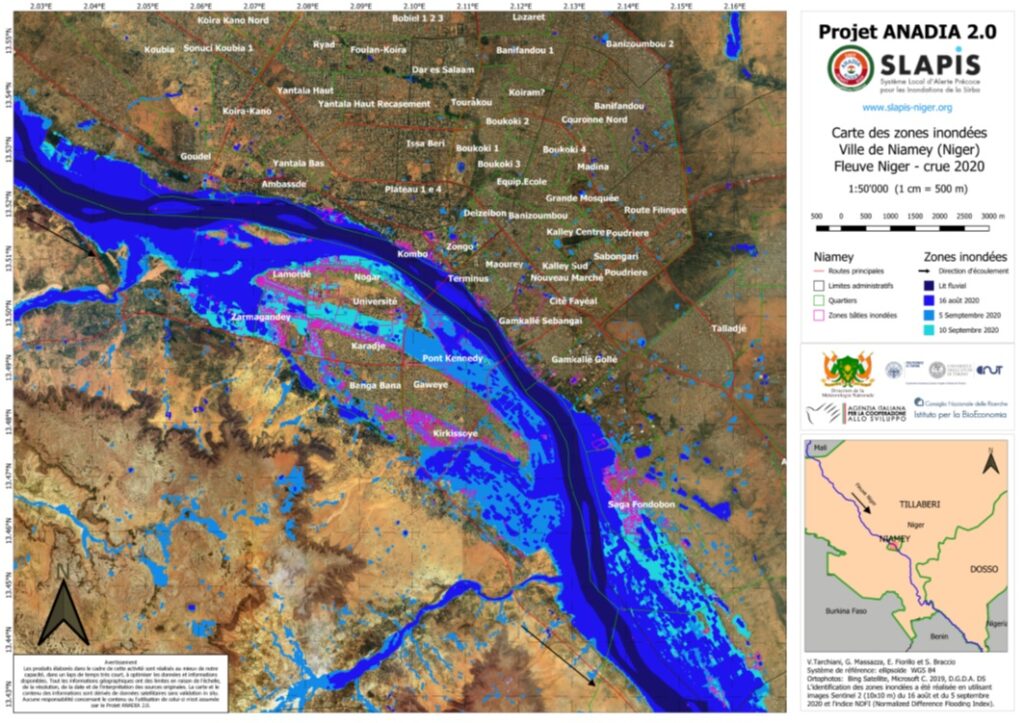 Click on the map for full resolution