An article published in January 2022 by Raju, Boyd, and Otto, begins with an enlightening incipit: "Disasters occur when hazards meet vulnerability".
According to United Nations (UN) terminology, Risk is the combination of hazard, exposure, and vulnerability. Hence the purpose of risk research and analysis is to reduce the impacts of events and save our lives and societies, modifying one of the three components of risk: hazard, exposure and vulnerability. It is acknowledged that an earthquake in the desert is risk zero. But as a matter of fact, risks mainly occur in a social context and are necessarily connected to people's activities.
Hence saying disasters occur when hazards meet vulnerability underlines that it is fundamental to develop knowledge and assess risk throughout the disaster life cycle not only as a physical event but also considering its economic and social dimension.
It is nothing new that also risk management studies emphasise the importance of greater integration of disciplines. But it is not a matter of course that researchers from different disciplines compare notes to find ways to cooperate and collaborate operationally. This was the idea that animated the meeting held on 12 December on Flood Risk Assessment and forecasting, organised by CNR-Ibe, where the speakers illustrated and exchanged their approaches, with a special focus on social impact assessment. We hope this seminar represents the first step towards further exchanges and operational ways to integrate the different perspectives that share a common goal: reduce the impact of risks.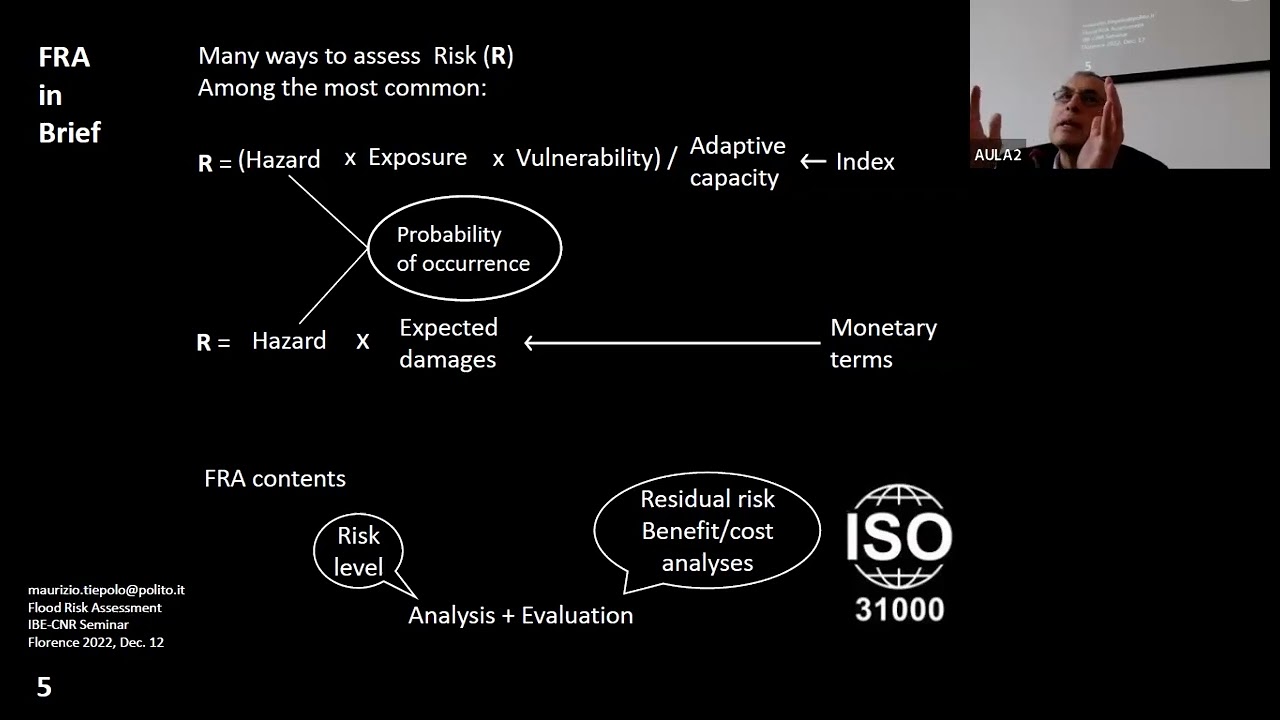 29:46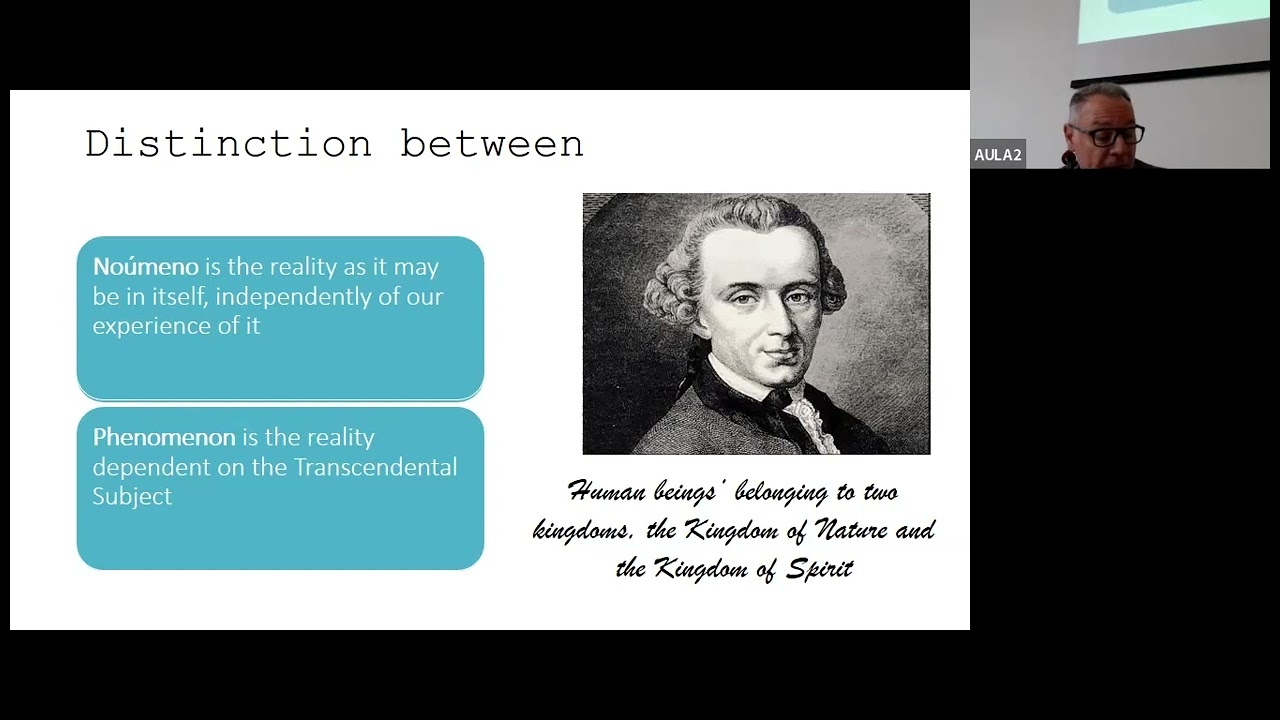 31:26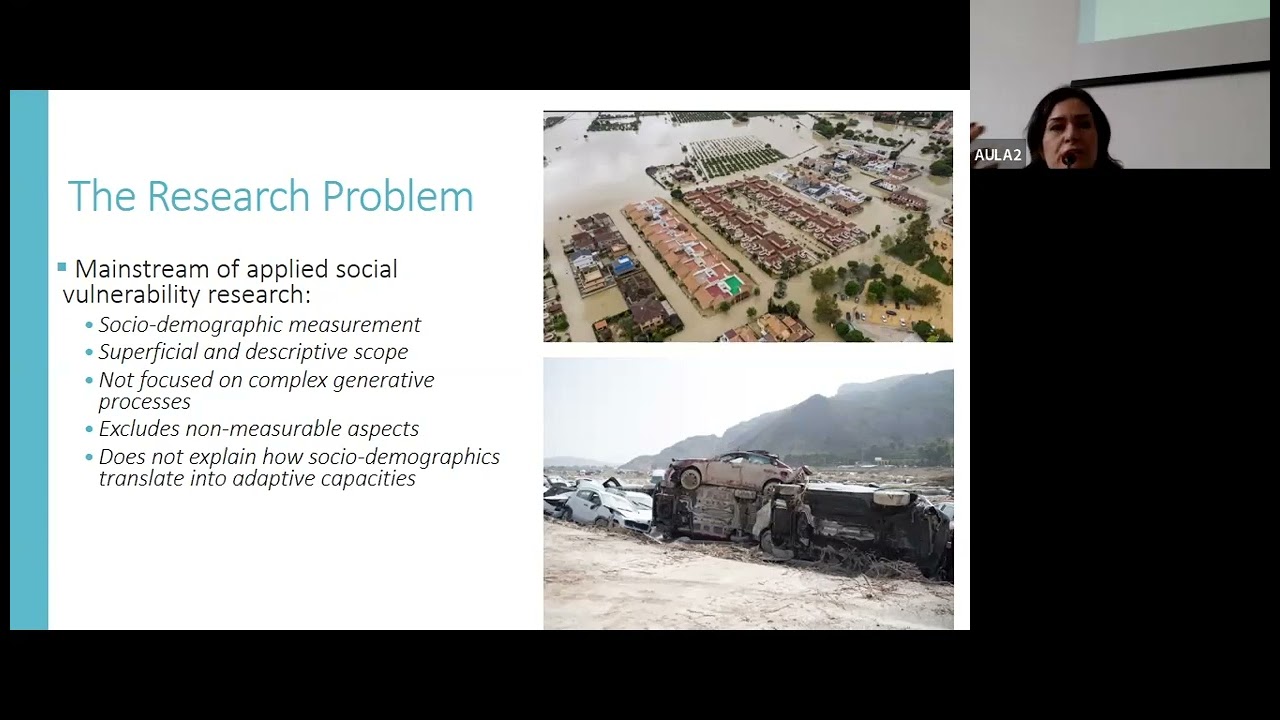 26:06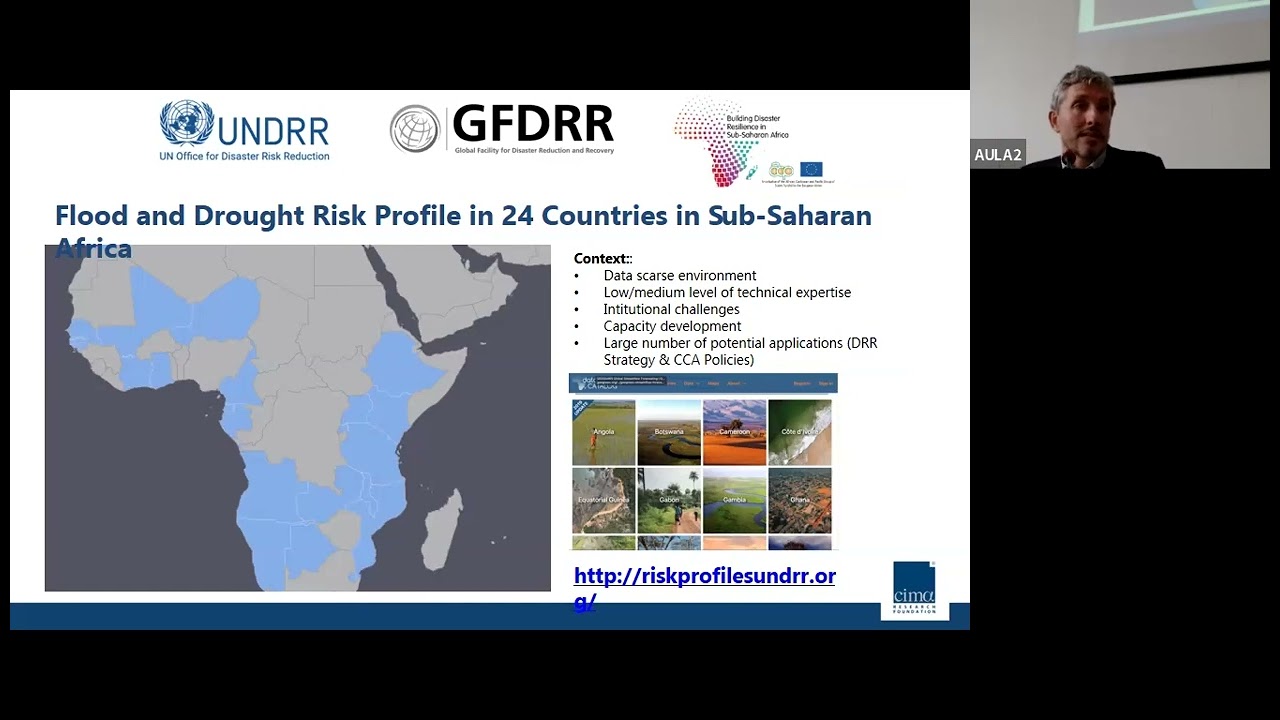 37:05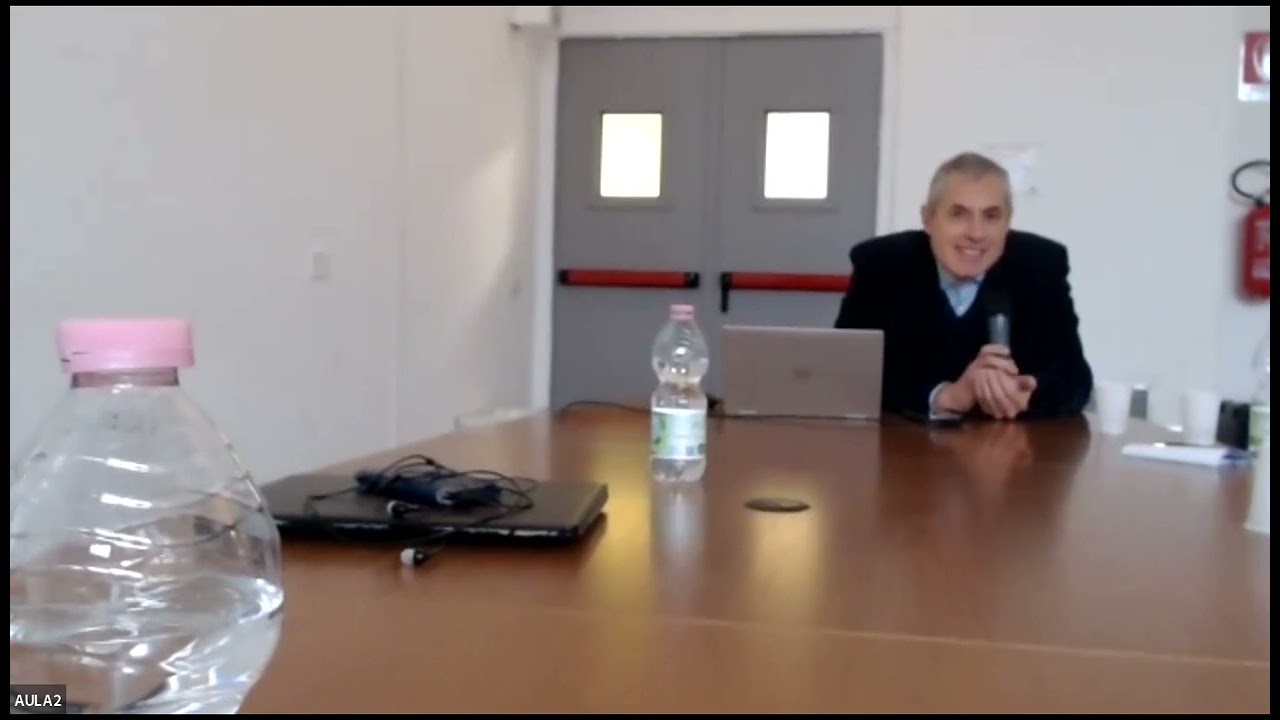 51:07
Maurizio Tiepolo
Antonio Aledo
Guadalupe Ortiz
Lauro Rossi
Maurizio Tiepolo
Antonio Aledo
Guadalupe Ortiz
Lauro Rossi