Definition of climate services in the European Roadmap for Climate Services (EC,2015): the transformation of climate-related data, together with other relevant information, into customized products such as projections, forecasts, trends, information, economic analysis, assessments (including technology assessment), counselling on best practices, development and evaluation of solutions and any other service in relation to climate that may be of use for the society at large.
This page proposes a selection of interesting climate services.
Many differentiations of climate services are used to categorise them so the users can easily find what they need or analyse existing services.
The Categories we used to classify the climate services relate to Climate Europe POLICY BRIEF No. 2 with some modifications and to Copernicus Climate Data Store categories for Applications.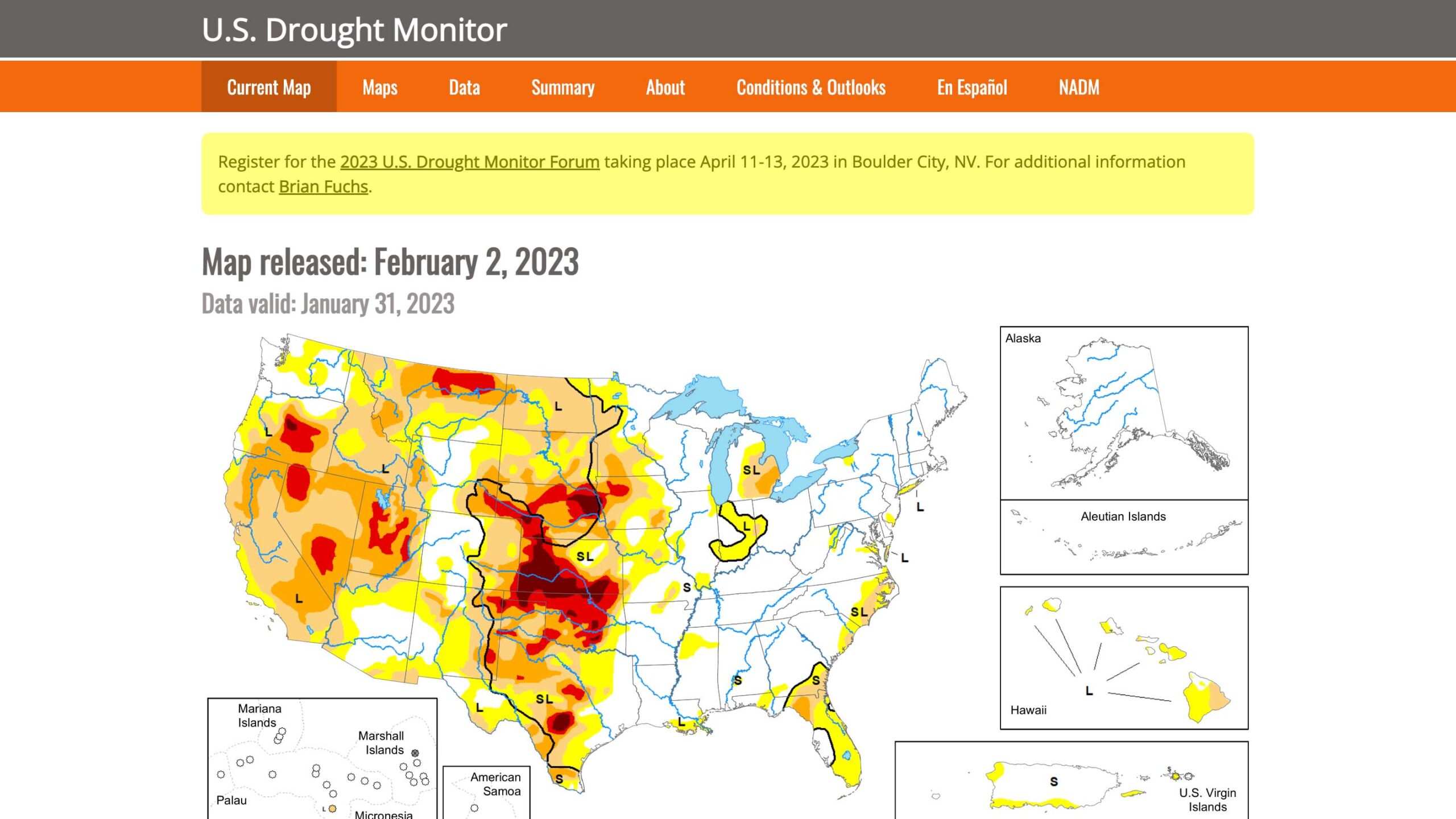 The U.S. Drought Monitor is a map released every Thursday, showing parts of the U.S. that are in drought. The map uses five classifications: